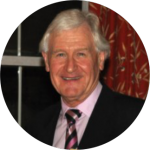 As Chairman of Nelson Arion Male Voice Choir, I have no hesitation in recommending Notebasher Rehearsal CD's as an extremely useful rehearsal tool. Our choir 'discovered' Notebashers in 2004 and since that time their CD's have been in constant use as a learning aid for our members. They enabled our members to hear their own part predominate, with the other parts played on the piano in the background. This last feature we found to be important as just hearing one part on the piano in isolation in the rehearsal room does not give singers any impression as to how the piece fits together, particularly as most of the music we sing is in 4 part harmony. Even some of our more experienced singers have remarked that until they listened to their CD's they weren't aware of how many wrong notes they had been singing for the last 20 years!
The Notebasher CD's have the added advantage of being portable, enabling our members to practice at home, or even on the move.
Altogether a very worthwhile aid to learning and understanding choral music.