Below is a list of Individual Songs.  The list includes particular Individual Songs and composers.
If you require a piece of music that is not listed in our catalogue of Individual Songs below, we can produce the musical piece for your requirements.
To order please click here to go to the contact form.
| MUSICAL PIECE | COMPOSER |
| --- | --- |
| a la Handel - Jack and Jill (1) | anon (4) |
| a la Handel - Little Polly Flinders (1) | Bizet (2) |
| a la Handel - Old Mother Hubbard (1) | Delibes (2) |
| a la Handel - Sing a song of sixpence (1) | Handel (1) |
| Aria - Lascia chio pianga (Rinaldo) (1) | Other (4) |
| Dindirin - dindirin (4) | Traditional (4) |
| Duet from The Pearl Fishers (2) | |
| Exsultet - The Easter song of praise (1) | |
| I will walk beside you (1) | |
| Its a bit of a ruin that Cromwell knocked about a bit (Music Hall Song) (1) | |
| The Flower Song (Duet from Lakme) (2) | |
| Under the Bed (Music Hall Song) (1) | |
Samples
FEATURED ON
TESTIMONIALS
Alistair Donkin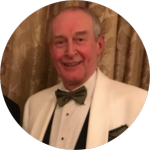 I listened with great interest to your sample CD. It is superb! So clear and easy to follow that even I understood Dick Deadeye's line in the Act 1 Finale of Pinafore.
Alistair Donkin
Director and performer, formerly with the D'Oyly Carte Opera Company
Julian Rye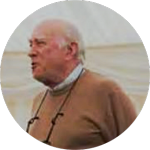 For quick provision of high standard bespoke learning CDs and excellent value look no further than Notebashers. Many of our members have found them extremely helpful. Royal Choral Society
Julian Rye
Julia Killick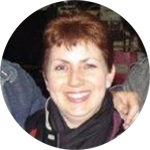 Hi Notebashers, I would like to take this opportunity to say a Big Thank You to you. Without the aid of your Notebasher discs my life as an MD would have been a lot harder. These discs have enabled both the chorus and principals to have the luxury of a personal rehearsal pianist.
Julia Killick
Rossendale Amateur Operatic Society
Ken Hollas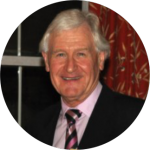 As Chairman of Nelson Arion Male Voice Choir, I have no hesitation in recommending Notebasher Rehearsal CD's as an extremely useful rehearsal tool. Our choir 'discovered' Notebashers in 2004 and since that time their CD's have been in constant use as a learning aid for our members. They enabled our members to hear their own part predominate, with the other parts played on the piano in the background. This last feature we found to be important as just hearing one part on the piano in isolation in the rehearsal room does not give singers any impression as to how the piece fits together, particularly as most of the music we sing is in 4 part harmony. Even some of our more experienced singers have remarked that until they listened to their CD's they weren't aware of how many wrong notes they had been singing for the last 20 years!
The Notebasher CD's have the added advantage of being portable, enabling our members to practice at home, or even on the move.
Altogether a very worthwhile aid to learning and understanding choral music.
Ken Hollas
USEFUL LINKS
Wolverton Gilbert and Sullivan Society: www.wolvertongands.co.uk
Gilbert and Sullivan Archive (Webmaster - Alex Feldman)
The Preston Gilbert and Sullivan society: www.gs.uwclub.net